First you must lay out your ingredients in your hotel room at the Planet Hollywood Hotel and Casino in beautiful Las Vegas, Ohio: Liberace Water, Patron, and lastly, Liberace "Luminous Lemon Drop mix" (water and mix available at the Liberace Museum)






Step two: let your friends pose for photos with the ingredients..






Step three: Pour Liberace Water into glass.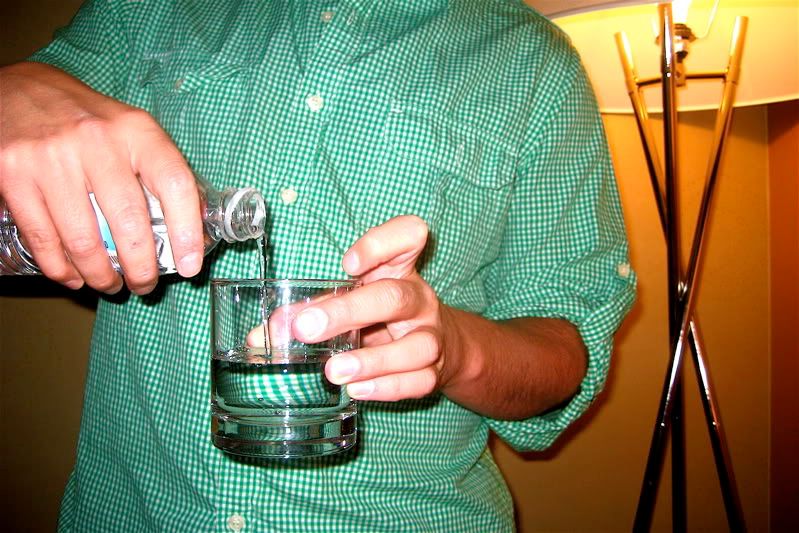 Step four: Remove lid from Liberace "Luminous Lemon Drop Mix"






Step five: Pour in Liberace "Luminous Lemon Drop Mix" (use liberally)






Step six: Pose with Patron (it's very fun, as you can see)








Step seven: Pour Patron into glass and look too excited







Step eight: Stir with pen




Step nine: Stir with finger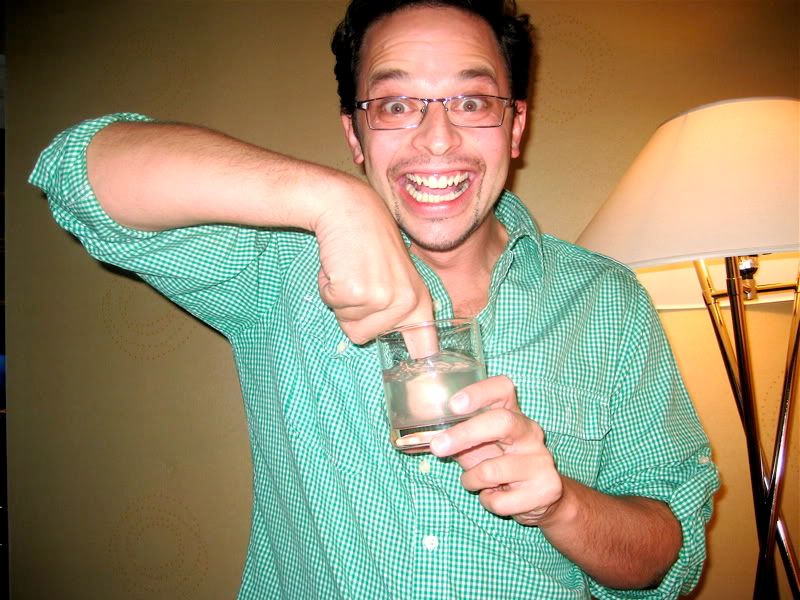 Step ten: Drink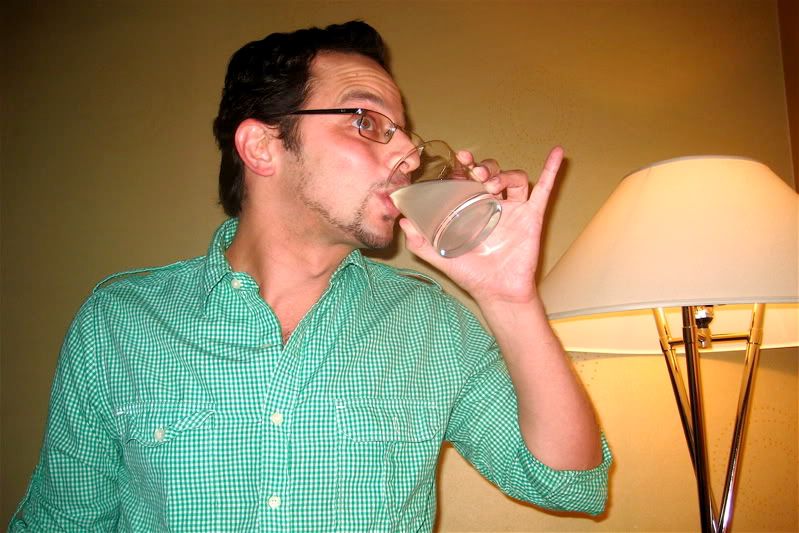 Step eleven: Show the camera how much you like the drink with a commonly used hand gesture.






And there you have it! Your very own Liberace Luminous Lemon Drop and Patron Elixer, also known as "The Gay Bandito"